Become a Distributor
Who Are We?
Switch Components, Inc. (SCI) is a trusted supplier of high-quality electromechanical switch products serving the transportation, electrical and electronic markets. SCI is a pioneer in the development and manufacturing of patented illuminated and non-illuminated switches. We also specialize in providing customers with custom-engineered components for their individual application needs.
Why Choose Us?
As part of our Brand Promise, we sell exclusively through our Franchised Distributors and never directly to OEMs. In addition, we have several other distributor benefits such us "No Minimum Orders", "No Minimum Inventory Requirement" and "No POS Reporting".

Switch Components manufactures innovative high-quality products. We are continuously finding new ways to improve our products, while creating new creating new switches to meet the ever-changing customer demands. All our products comply with existing safety and material regulations such as: UL, CSA, REACH, RoHS, conflict mineral reporting and CA Prop 65.

We provide the highest level of Customer Service in our industry. Our focus is to maintain close relationships with our customers that enable us to clearly define their needs and create engineered solutions to meet those needs.

We maintain the highest level of integrity when interacting with our stakeholders. We engage all parties with open and honest communication and liberally share our knowledge and expertise to help you grow.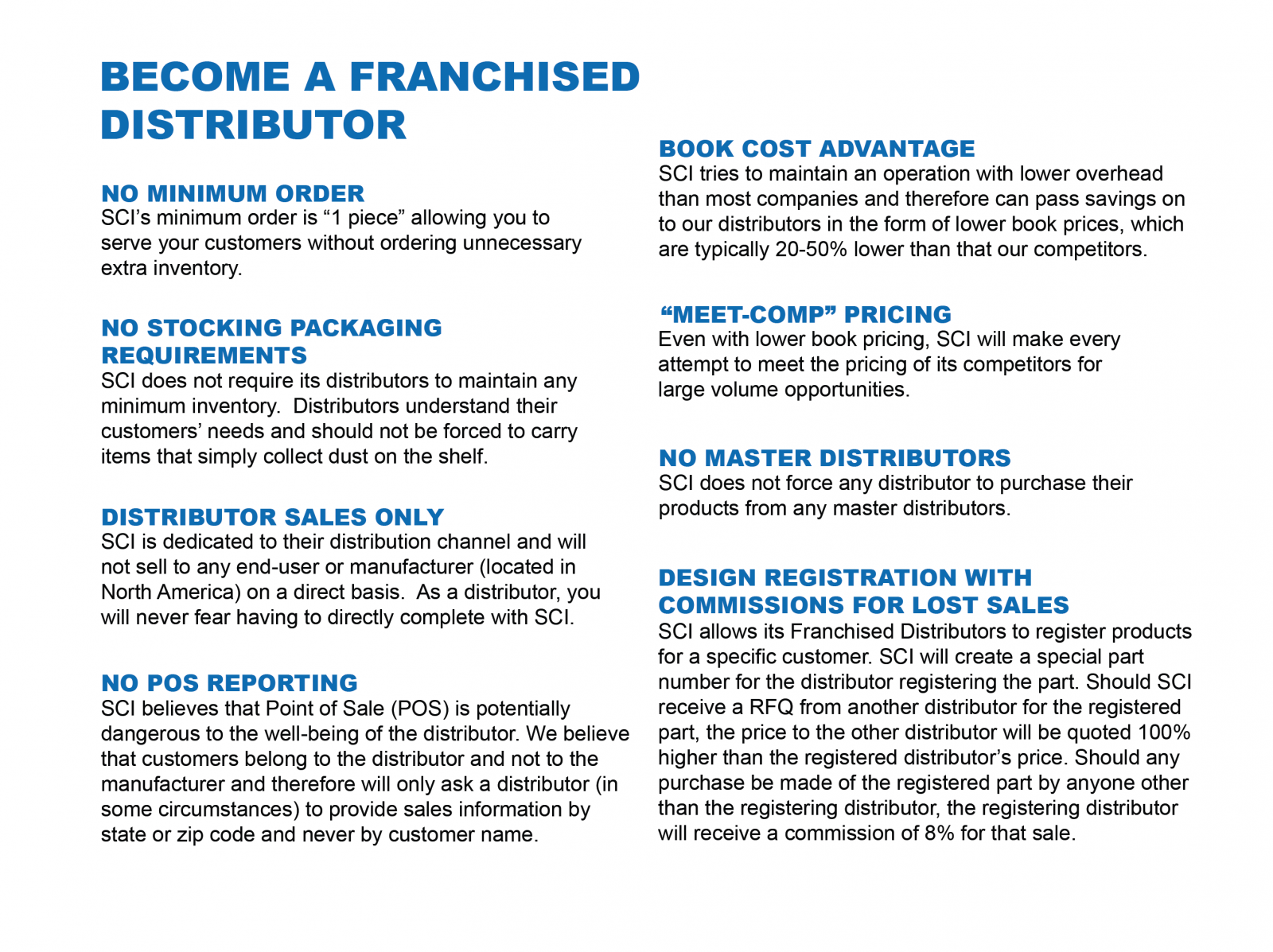 If you're interested in becoming an Switchcomp distributor, please contact us at
sales@switchcomp.com